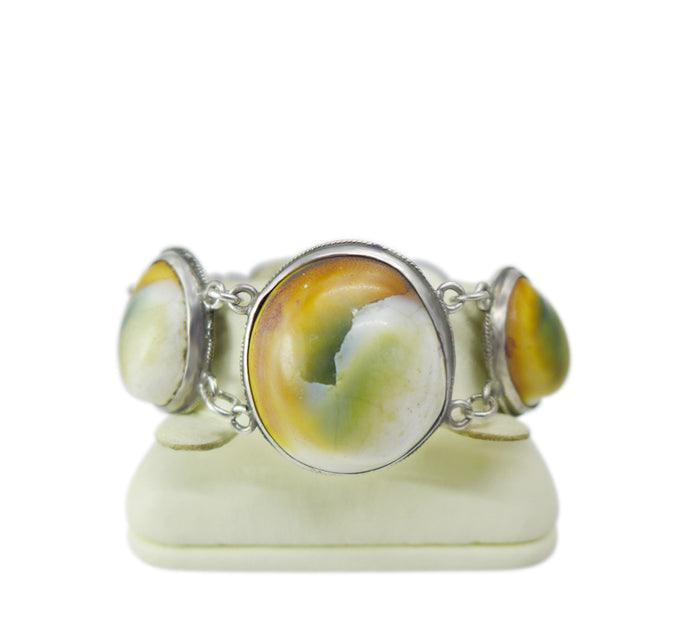 Specifications

Description

History
Circa: Edwardian
Gemstone: Operculum 
Material: Sterling Silver

Enjoy the hassle free option of

Free Shipping

or

Delivery

with every purchase.



An Early 1900s oriental operculum and silver bracelet. The bracelet has seven operculum shells set in sterling silver linked together by two chains with a safety chain providing extra security to the clasp at the back. The operculum shells are a mixture of white, yellow, orange, brown and green coming together in a swirl in the centre.



Edwardian & Belle Époque Period (1901 - 1910):

Named after the reigning King Edward VII and with notable influences from French Rococo décor, this period was the shortest in antique jewellery history. However, it was during this time that platinum was introduced into the art of jewellery making which changed the way diamonds could be set. The popular jewellery design at the time was the "garland" which flowed on from the Art Nouveau period as it focused on nature but more particularly, on flowers and leaves often arranged in some circular shape. Through the use of milgrain and pierced and engraved metals, the Belle Époque designs gave way to jewellery that mimicked the delicate nature of lace and ribbon with natural pearls and old mine cut diamonds being the material of choice.