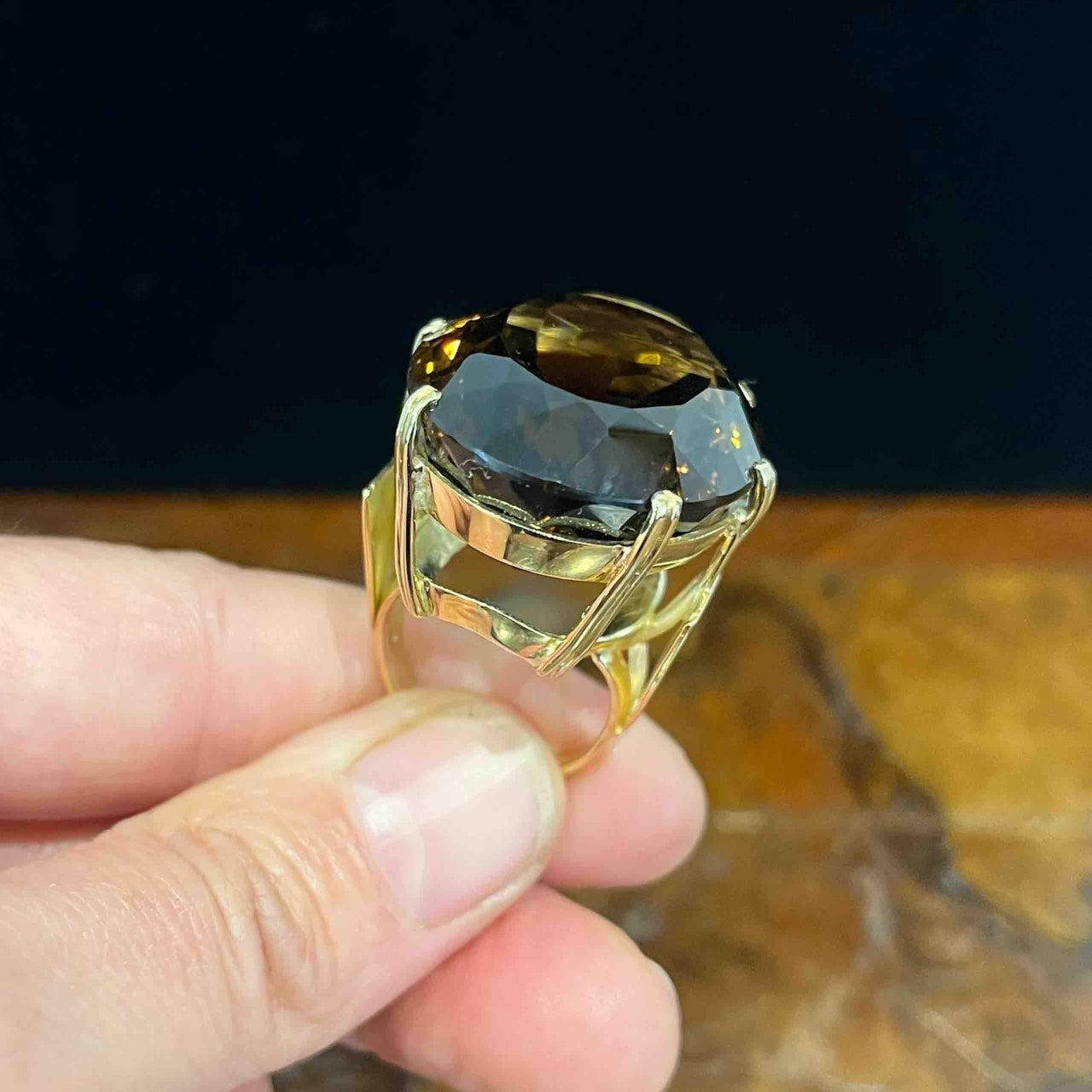 I know we have some clients out there who are hankering for a Smoky Quartz cocktail ring. We have found one! This beauty is a 1970s 80.00ct Smoky Quartz, six claw set in a substantial setting in 18ct yellow gold. This ring clearly is all about the gem. We are loving the cognac that shines through in the light.

Gemstones: Smoky Quartz
Cut: Oval
Carat: 80.00ct, measuring 33.00 x 25.00 x 17.00 mm
Measurements: 13.60 to 2.90 mm band
Material: 18ct Yellow Gold
Ian Abeshouse Valuation

* Free Resizing Available - So that you receive the perfect fit, please let us know your finger size by placing it in the "special instructions" when checking out of the cart (complimentary service we provide, at no additional charge).

The Mid 20th Century Period (1950 - 1970):
The hair was bigger, the dresses were bigger and the jewellery followed suit. Women wore more extravagant pieces than ever before and men opted for lots of gold. Cartier introduced jewellery depicting leopards and panthers and from then on each jewellery house did the same. Van Cleef & Arpels created bejewelled animals and flowers and Bulgari had its Serpentini line. Cocktail Rings were something a woman could simply not be seen without particularly in the US where a 'Cocktail Party' was the most stylish event you could be invited to.