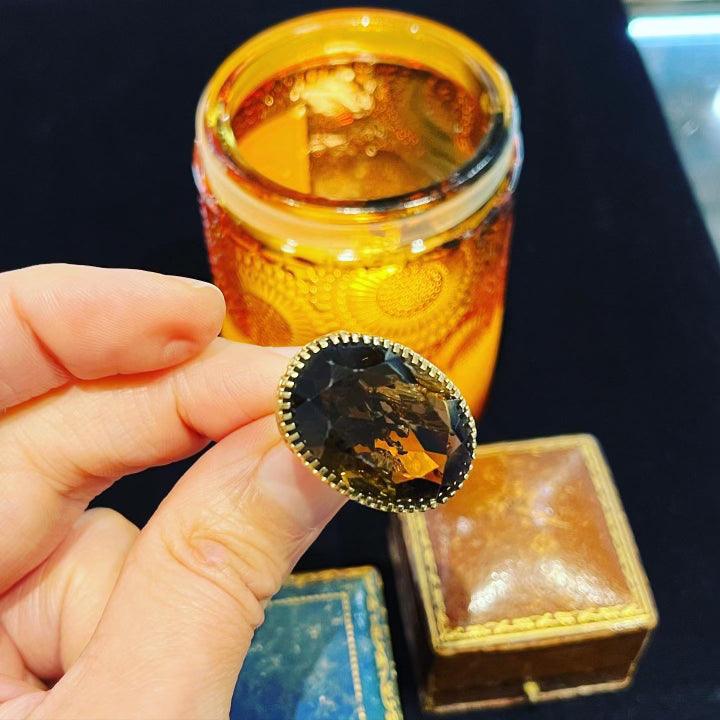 Description

Specifications




History
This beautiful oval Smokey Quartz Seal of deep colour, claw set in 9ct yellow gold, hallmarked London 1972 just came in to the boutique today 👌🏽 This will make the perfect addition to an Albert chain.

Free Shipping or Delivery included with every purchase made Online.


Circa: 1970s
Gemstone: Smoky Quartz
Material: 9ct Yellow Gold 


Measurements: 

25.00 x 18.00 mm
Hallmarked London 1972



The Mid 20th Century Period (1950 - 1970):
The hair was bigger, the dresses were bigger and the jewellery followed suit. Women wore more extravagant pieces than ever before and men opted for lots of gold. Cartier introduced jewellery depicting leopards and panthers and from then on each jewellery house did the same. Van Cleef & Arpels created bejewelled animals and flowers and Bulgari had its Serpentini line. Cocktail Rings were something a woman could simply not be seen without particularly in the US where a 'Cocktail Party' was the most stylish event you could be invited to.



Your browser does not support our video.