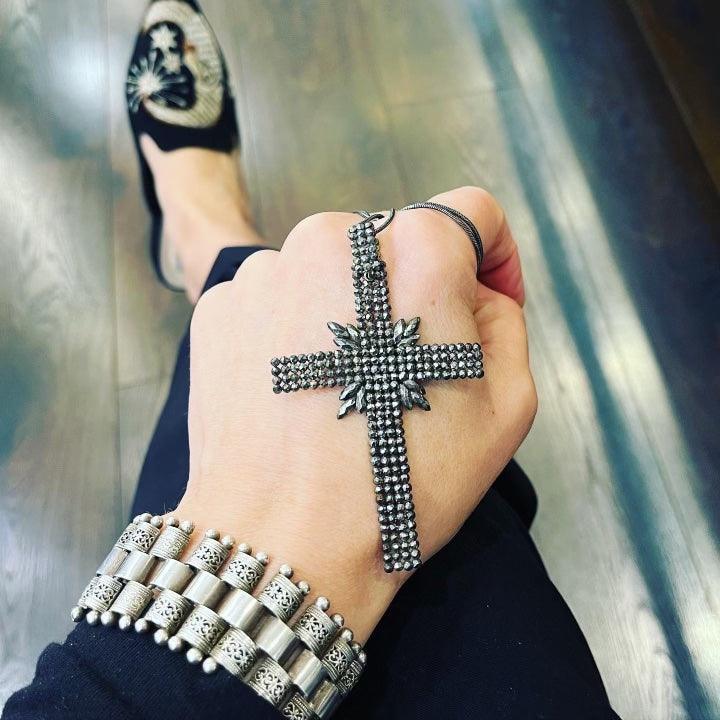 Description

Specifications




History
Here is another incredible cross pendant. A Georgian circa 1830 steel cut decorative cross pendant, with such contemporary style, you could not fathom it is almost 200 years!!!

Free Shipping and Delivery included with every purchase made Online.


Circa: 1830
Design Style: Georgian
Gemstones: Cut Steel
Material: Steel 



Georgian Period (1714 - 1837):
Spanning more than 100 years, the Georgian period was named after the four Kings who resided on the throne of England during this time; King George I, King George II, King George III and King George IV.
In Georgian times, jewellery was considered a decadence only the rich were able to afford. Parures (sets of matching jewellery) were popular as were sentimental pieces such as miniature painted portraits, "lover's eyes" (a pendant sized painting of a loved one's eye) and memento mori rings. Rose Cut diamonds along with point-cuts, table cuts, old mine cuts and single cuts defined the look and style of the jewellery produced in this period. Gemstones had foil backs to enhance their hue and were set in high carat gold and silver.



Your browser does not support our video.