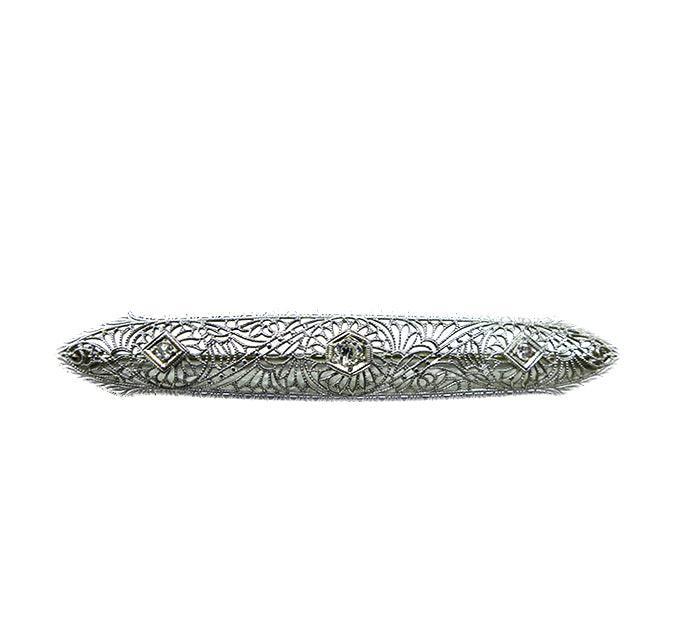 Specifications

Description

History
Circa: 1940s
Gemstone: Diamonds
Cut: Modern Cut
Weight & Colour: Diamonds = 0.20ct H / SI
Material: 14ct White Gold
Ian Abeshouse Valuation

Enjoy the hassle free option of

Free Shipping

or

Delivery

with every purchase.



An American 1940s diamond bar brooch. The openwork lace brooch is set in 14ct white gold and with three modern cut diamonds totalling 0.20 ct and are graded Colour: H and Clarity: SI.



The 1940s:
During the 40s, women's clothing became more masculine with structured shoulders and nipped waists, so their jewellery became more feminine. Large brooches set with colourful jewels made their way into the spotlight and larger, more layered necklaces adorned the necks of most women who frequented lavish soirees. Larger rings with more angular cut stones were also popular and often incorporated the stepped shoulder design used during the Art Deco period that preceded it.